Are you looking for a modern and Smart solution to manage your home door via App and remotely without using the keys? Don't you trust and are you afraid that your children might lose them? Do you need to allow service personnel or your customers access?
MyVirtuoso Home has developed the perfect solution: the smart lock!
You can manage the opening and closing of your doors from the APP, increasing control over your home and avoiding duplication of duplicate keys for the whole family!
Controlled by smartphone, it can be integrated with the smart keypad, to generate codes for all guests, and with the relay for opening electric locks, which allows remote opening of gates, doors and the like!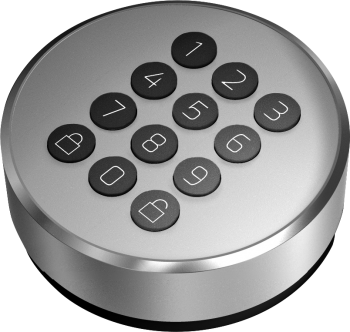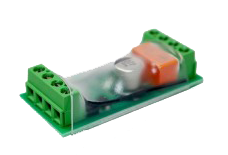 Smart keypad Relay for electric locks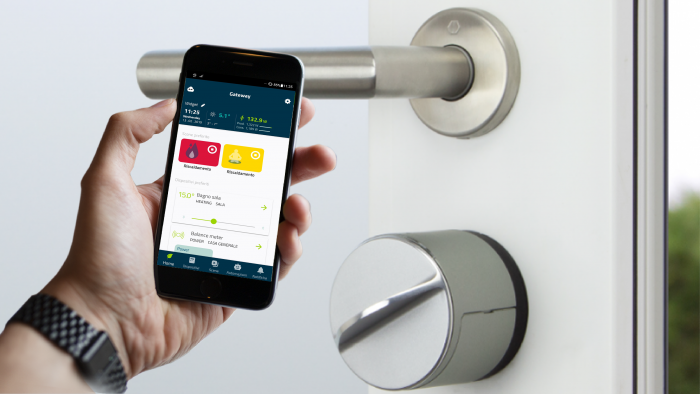 | | | |
| --- | --- | --- |
| | | Open all your locks with a simple tap on your smartphone! |
| | | |
| | | Generate infinite different access codes and choose their duration (disposable, daily, weekly, etc.) thanks to the availability of the smart keypad, essential in the case of AirBnB applications and which will allow access even without using the App ! |
| | | |
| | | Compatible with the European standard cylinder. Also available with adjustable cylinder to adapt to the thickness of each door. |
| | | |
| | | Part of the MyVirtuoso Home wireless home automation system, able to offer you the most complete control over your home! |
Lock features:
Code: 01335-2062-00 (including adjustable cylinder)
Code: 01335-2060-00 (excluding adjustable cylinder)
Power supply: 4 CR123A batteries
Encryption: 256-bit AES
Weight: 130g (excluding batteries)
Dimensions: 59 x 59 x 68 mm
Pad features:
Code: 01335-2065-00
Power supply: 4 AAA batteries
Encryption: 256-bit AES
Numeric code length: from 4 to 10 digits
Number of different codes that can be stored: 20
Weight: 120 g
Dimensions: 35 x 82 mm
Buy the lock (standard version)
Buy the lock (with adjustable cylinder)
Buy the smart Bluetooth keypad
Buy the relay for electric locks
What is MyVirtuoso Home?
MyVirtuoso Home is the wireless smart home system designed to keep consumption under control, regulate the temperature in every environment, manage the lights and automation of motor devices, monitor the safety of your home via smartphone or tablet, and much more.
MyVirtuoso Home will allow you to live your home in a new dimension made of comfort with innovative solutions unthinkable so far; in a few simple gestures you will take care of yourself and your family by choosing your lifestyle. Your daily life will be easier to manage and at hand at all times with MyVirtuoso Home ES App, which allows the management and control of the system in a simple and intuitive way.
Consisting of a central gateway, the brain of the system, and a series of devices chosen according to the needs of each family, MyVirtuoso Home will allow you to manage the savings, comfort and safety of your home with just a few commands.
What can you do with MyVirtuoso Home?
Every home, every family, every person is different from the others: the wireless smart home system MyVirtuoso Home, flexible and customizable, it adapts to your specific needs, giving you the perfect configuration for you. Installation is simple, intuitive and above all non-invasive.
First try, then buy!
Download the MyVirtuoso Home ES App now (for both Android and iOS) on your smartphone and activate the DEMO MODE. You can try it, test all the features of the App and find out how easily MyVirtuoso Home could change your way of life and save money. The MyVirtuoso Home ES App controls the system in a simple and intuitive way.
What can you do with MyVirtuoso Home?
Temperature control

We can make your system smart thanks to a complete range of temperature detectors, digital thermostatic heads and actuators for boilers and fan coils.

Energy monitoring

With our meters you can check the consumption of your home in real time. Furthermore, if you own a photovoltaic or wind plant, you can monitor its production and the energy balance of the entire home.

Lights and sockets

You will be able to access all your devices remotely, controlling the consumption of your appliances and changing the color and intensity of the lights in your home.
Home automation

With MyVirtuoso Home, your home will take care of you, ensuring maximum comfort based on your habits and times.

Security and alarms

Protect what you love from both internal and external risks: MyVirtuoso Home offers a huge choice of cameras, security sensors and smart locks.

Automations

Create automation and scenes tailored for you, satisfying your every need and making your MyVirtuoso Home system unique!