Make your home even smarter!
A home is truly smart when it can react in real time to what is happening inside. To do this, it is necessary to purchase technologically advanced devices that are often not in line with the style of your home. We have the solution!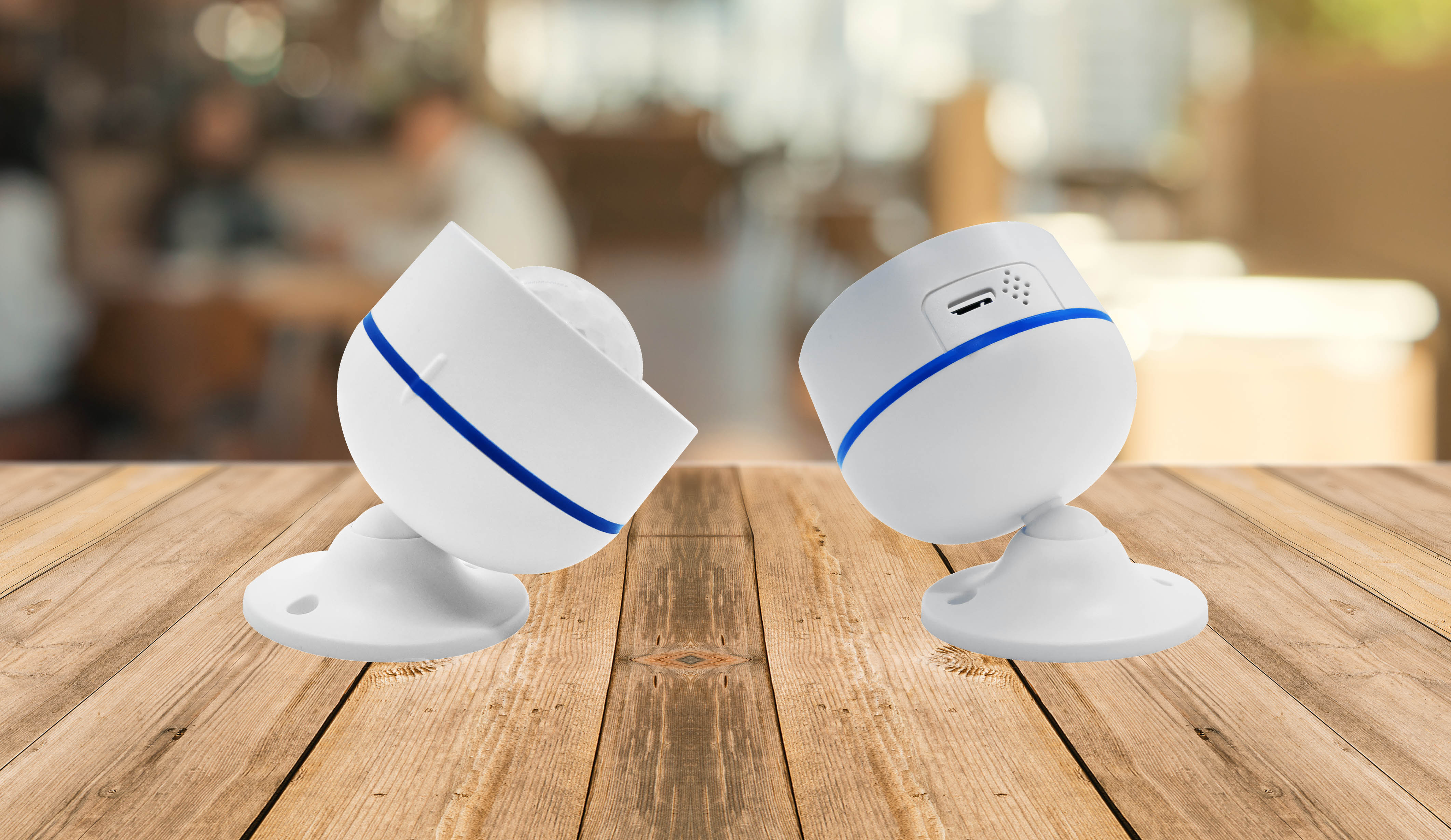 The 4 in 1 Multi Sensor is the perfect solution for your home. With a modern and elegant design, the new sensor contains all the technology of the MyVirtuoso Home product line and is capable of monitoring four different pieces of information: movement, temperature, humidity and brightness.
Where can I install my 4 in 1 MultiSensor?
The 4 in 1 Multisensor can be installed on any type of surface using the plugs supplied or the double-sided adhesive included in the package. It can be powered either by battery or via Micro USB Type B cable.
Features:
Code: 01335-1902-00
Transmission protocol: Z-Wave
Power supply: 2 CR123A batteries
Maximum consumption: 4 W
Detection distance: 12m
Detection angle: 120 °
Temperature detection: 0-40 ° C
Humidity detection: 0-85%
Brightness detection: 0-3,000 Lux
Tamper: Yes
Operating temperature: 0 ° C ~ 60 ° C
Signal range: 30 m in open field
Dimension: 45 (L) * 45 (H) * 48 (P) mm
What is MyVirtuoso Home?
MyVirtuoso Home is the wireless smart home system designed to keep consumption under control, regulate the temperature in every environment, manage the lights and automation of motor devices, monitor the safety of your home via smartphone or tablet, and much more.
MyVirtuoso Home will allow you to live your home in a new dimension made of comfort with innovative solutions unthinkable so far; in a few simple gestures you will take care of yourself and your family by choosing your lifestyle. Your daily life will be easier to manage and at hand at all times with MyVirtuoso Home ES App, which allows the management and control of the system in a simple and intuitive way.
Consisting of a central gateway, the brain of the system, and a series of devices chosen according to the needs of each family, MyVirtuoso Home will allow you to manage the savings, comfort and safety of your home with just a few commands.
What can you do with MyVirtuoso Home?
Every home, every family, every person is different from the others: the wireless smart home system MyVirtuoso Home, flexible and customizable, it adapts to your specific needs, giving you the perfect configuration for you. Installation is simple, intuitive and above all non-invasive.
First try, then buy!
Download the MyVirtuoso Home ES App now (for both Android and iOS) on your smartphone and activate the DEMO MODE. You can try it, test all the features of the App and find out how easily MyVirtuoso Home could change your way of life and save money. The MyVirtuoso Home ES App controls the system in a simple and intuitive way.
What can you do with MyVirtuoso Home?
Temperature control

We can make your system smart thanks to a complete range of temperature detectors, digital thermostatic heads and actuators for boilers and fan coils.

Energy monitoring

With our meters you can check the consumption of your home in real time. Furthermore, if you own a photovoltaic or wind plant, you can monitor its production and the energy balance of the entire home.

Lights and sockets

You will be able to access all your devices remotely, controlling the consumption of your appliances and changing the color and intensity of the lights in your home.
Home automation

With MyVirtuoso Home, your home will take care of you, ensuring maximum comfort based on your habits and times.

Security and alarms

Protect what you love from both internal and external risks: MyVirtuoso Home offers a huge choice of cameras, security sensors and smart locks.

Automations

Create automation and scenes tailored for you, satisfying your every need and making your MyVirtuoso Home system unique!