Compatible with the MyVirtuoso Home smart home system and with all systems that communicate via the Z-Wave wireless network, the module we propose is a device that can be installed on a standard M36 DIN bar and equipped with 6 relay outputs with clean contact capable to manage 16A loads. In addition, the device provides 6 digital inputs for monitoring indications provided by other devices (contacts or open collectors).
All 6 relays are galvanically isolated from each other and can be used to control AC or DC loads.
What can you do with this Module?
Monitor information provided by other devices (contacts or open collectors).
Check predefined scenes of the MyVirtuoso Home system.
Control AC or DC loads.
Connection of dry contact device such as switches, door / window contacts or buttons.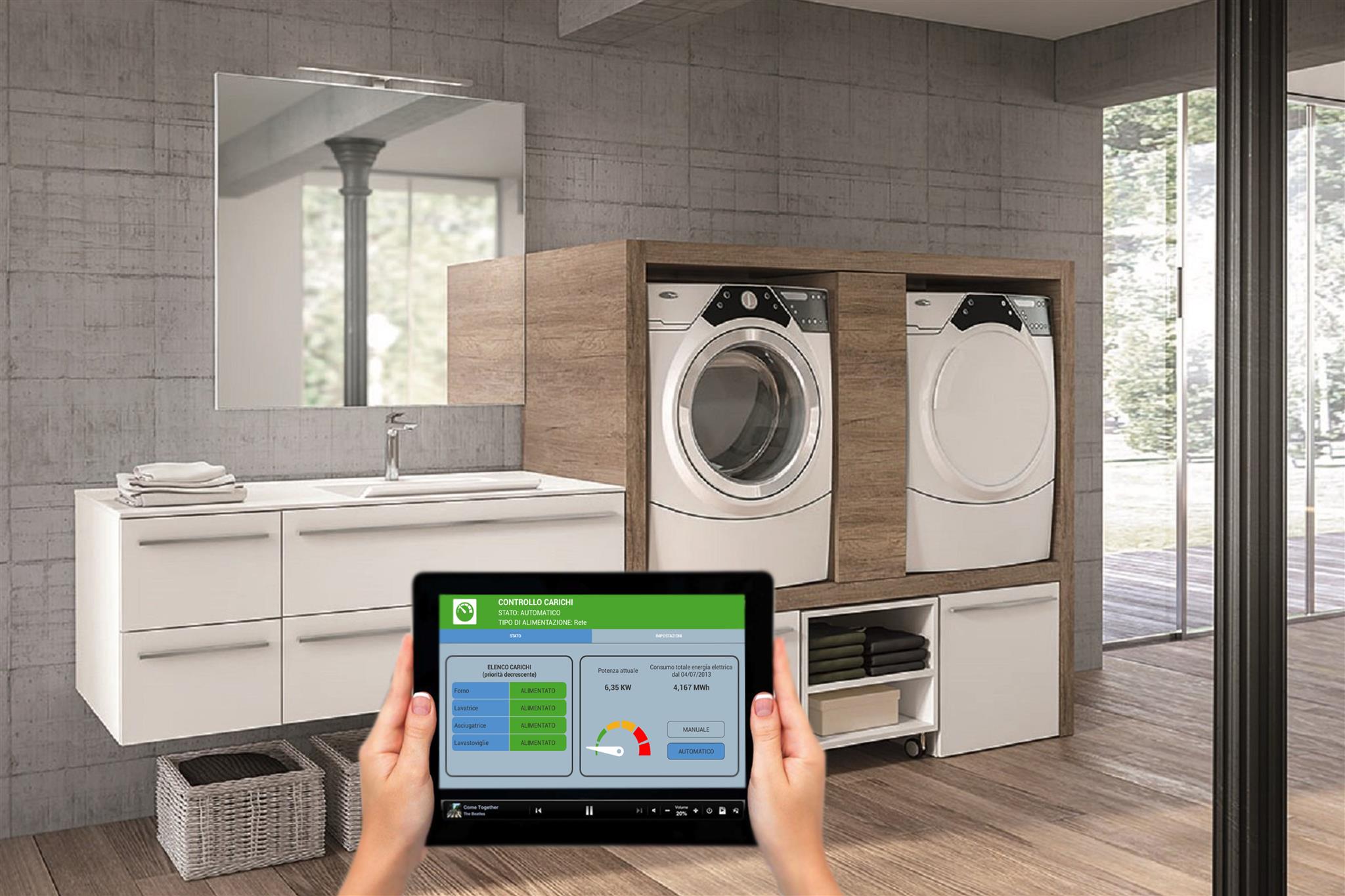 Features:
Protocol: Z-Wave.
Power supply: 10-24 Vdc, 8-24 Vac (max 4 W).
Screw terminals: 0.2-2.5mm².
Outputs: 6 NO / NC relays.
Switchable power: 16 A 250 Vac max.
Input impedance: 10 kOhm.
Wireless range: about 40 m in a plastic container.
Dimensions: 105 x 86 x 60 mm.
DIN occupation: 6 modules.
Wireless certification: Z-Wave Plus.
Package Content:
1x Module with 6 digital inputs and 6 NO / NC outputs from DIN bar 01335-1365-00.
1x Instruction Manual.